Description
Make your site & business accessible to everyone online.
An ADA compliant site, help everyone & no threat of non-ADA compliant litigation.
Web Accessibility Platform for Businesses of All Sizes
Begin your path to ADA & WCAG compliance with AudioEye's easy-to-use technology platform, certified accessibility experts, and legal assistance.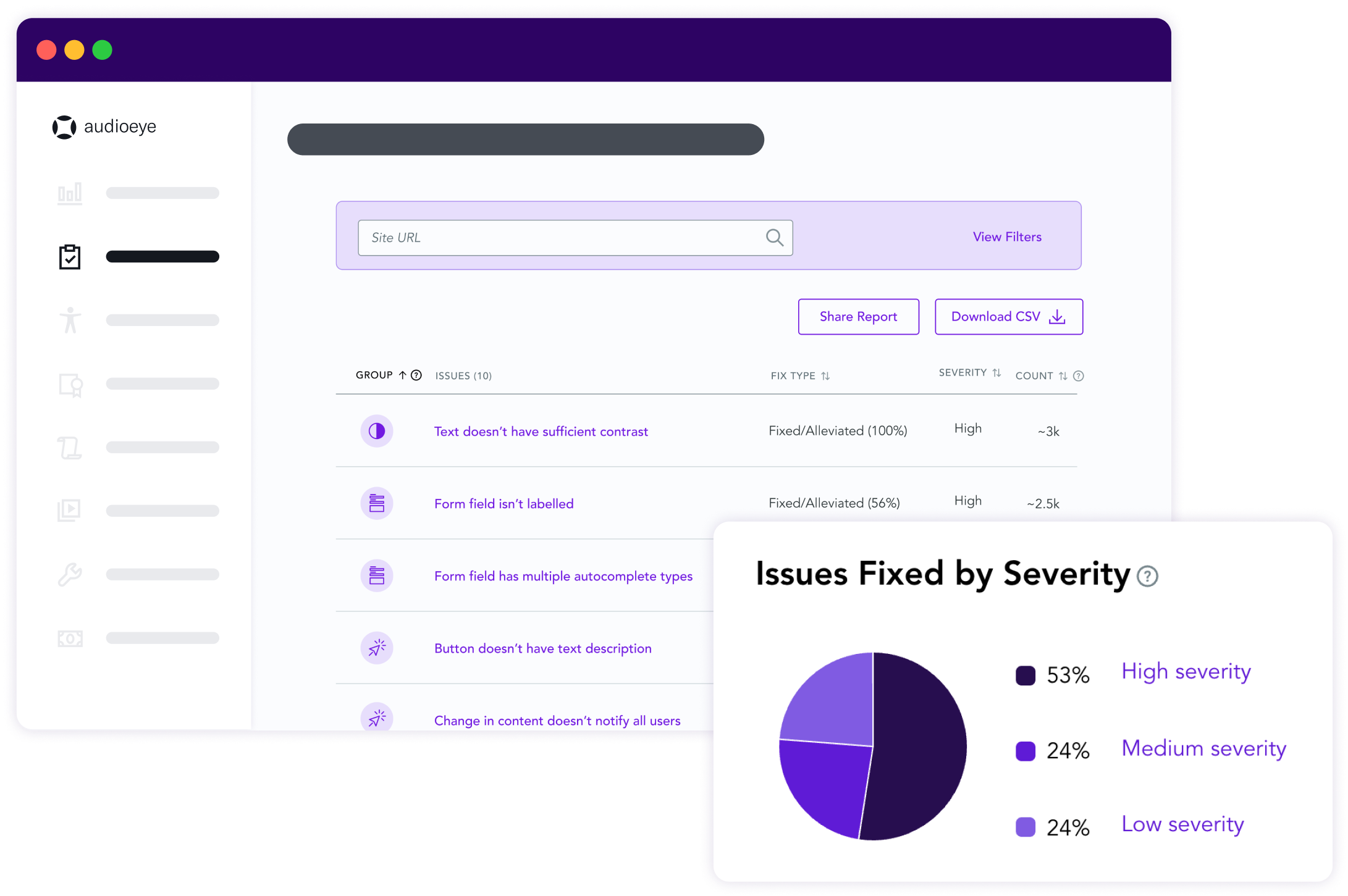 Visibility and insights in one dashboard
View, analyze, and track progress on all accessibility issues found with AudioEye's Issue Reporting.
Use our detailed reports to make data-driven decisions and measure ROI.
GET DETAILED REPORTS
See which issues have been fixed automatically and which require additional attention.
PRIORITIZE FIXES
Sort accessibility issues by type and severity to prioritize the most important fixes
BUILD USER EMPATHY
Understand each issue's impact on user experience for people of different abilities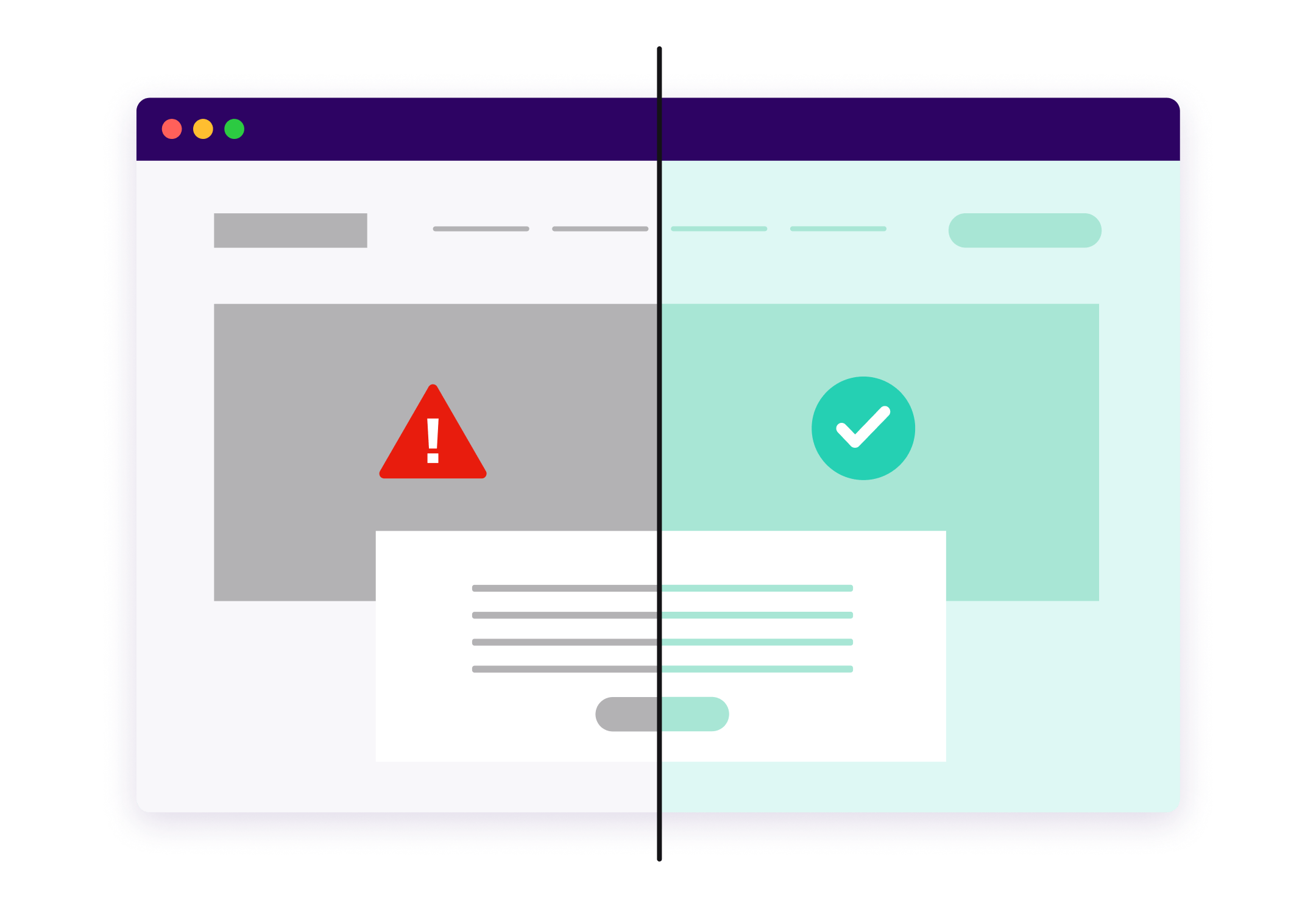 Personalized accessibility experiences, delivered
Deliver accessible and optimized experiences that feel native to your website with our advanced accessibility platform.
AUTOMATED FIXES
As accessibility issues arise, we find and fix the majority of them before they reach your customers.
PROVEN RESULTS
Assistive technology (AT) users regularly confirm that AudioEye improves their online experiences
PERSONALIZATION
AudioEye's Visual Toolkit allows customers to take control of their experiences to suit their needs
Building accessible websites is a journey, and we're here to help
AudioEye helps you work toward ADA and WCAG 2.1 compliance through a combination of automation technology and human touch
How AudioEye Helps You Stay Compliant:

Sustainable Testing and Remediation Plan

Ongoing Automated Testing

Periodic Manual Audits

Accessibility Training and Education

Issue Reporting Real-time Dashboard

Available Grievance Procedures

Free Fixes for Reported Issues

Patented Automated Remediations
Web accessibility for the most popular platforms
No matter which platform you've used to build your website, you can easily activate AudioEye and begin your path toward a more accessible online experience

Key Points

Path to compliance with ADA, Sec508, AODA & more, using WCAG2.1AA

Patented, industry-leading technology finds & fixes up to 80% of website accessibility issues automatically

Issue reporting dashboard & sharable reports

Toolbar with 24/7 Helpdesk

Basic Legal Support